Sports Psychology Calgary
What Sport and Performance Psychology In Calgary Can Do For You?
At Virtuous Circle Counselling, our Calgary sport and performance psychologists address issues such as burnout, performance anxiety, confidence, interpersonal skills, self-esteem, dealing with athletic failure or success and other challenges that can prevent athletes from performing successfully.
Sports psychology involves the study of how psychological factors affect athletic performance. In sports, conscious and unconscious processes interact in ways that can affect performance levels. Sport and performance psychologists study these interactions and the ways in which increases or decreases in performance pressure influence concentration, focus, confidence, motivation, self-awareness, and other psychological factors.
Our registered psychologists promote the highest standards of achievement and ethical conduct, and specialize in the following:
Our sport and performance psychologists are non-judgmental, free from your team allegiance, and will work with you to build a better relationship with yourself so that you can perform to the best of your ability. Contact us today to learn more!
How Sport and Performance Psychologists In Calgary Help Athletes Perform Better?
The mental part of sport is at least as important as the physical. Calgary sport and performance psychology focuses on the psychological health and development of elite athletes and can help increase an athlete's confidence, reduce stress, and overcome fear of failure resulting in exceptional performance.
Psychology for athletes is incredibly powerful, and has the potential to dramatically affect the way athletes think. This area of psychology examines how our thoughts directly influence our actions – this means that by understanding the psychological processes behind competition, we can improve performance.
You may have heard stories of your favourite athletes having a bad day – on those days, they were faced with pressure they weren't prepared for. On other days, when conditions were right, they were able to perform at a high level regardless of the opposition. Seeing a Sports and performance psychologist in Calgary helps you to master your thinking while competing in order to mitigate pressure and ensure your confidence is always high regardless of the situation you face on the day.
Is Sport and Performance Psychology In Demand?
Being involved in sports has both mental and physical benefits and set-backs. A certain level of composure and concentration is required to achieve excellence during a sporting event. Athletes must be imperturbable under pressures, made stronger by the challenges they're facing, without giving in to nerves, distractions or setbacks.
Sport and performance psychology is an often overlooked area of an athlete's development. The best athletes in the world may have the best technique, desire and hard work, but if their mind isn't right, their performance will suffer.
A sport and psychology therapist is incredibly important and not just for elite and professional athletes. Whether you take part in amateur, recreational or competitive sport, Virtuous Circle Counselling will work with you to get the most out of your sporting activity and enhance your mental performance, giving you the tools to manage your competitive mindset and to self-motivate for success.
Deciding If You Or Someone You Know Needs Sport and Performance Psychology
Here are just a few examples of player performance discrepancies between practice and competition that may warrant the need for sport psychology services:
These are some of the most common problems faced by athletes. These also happen to be some of the most common issues faced by strength coaches, parents, and leaders. If you've ever experienced any of these problems, you need sport psychology improvement. Sport psychology in Calgary is an underutilized field in athletic development. Most people don't even know what sport psychology is let alone how it could help them improve their game.
Tips On How To Overcome Sports Related Challenges
Sport is one of the most challenging environments for our minds due to the combination of high expectations, driven individuals, skilled opponents and big-game promotion that sports have to offer. Whether you are an athlete competing at the highest level, a sports person who trains regularly or someone looking to achieve better results in your personal life, you will be faced with challenges.  Here are some tips on how to overcome sports related challenges:
1. Change your perspective, think positive
Positive thinking and self-talk go hand in hand. They are the foundation of using mind over matter to dominate opponents by being driven by a state of self-confidence. Self-talk is the voice in your head that makes you feel good or bad about your performance, it can be a hindrance or a player aid.

2. Decide to focus on the things you can control
One of the most important skills to maintain your performance is the ability to focus on the task at hand. Worrying about things that are out of your control may come secondary, but thinking about these things first can put you off balance and prevent you from performing well. That's why it's important to be able to reach a state of deep concentration where your worries don't interrupt you or steal your focus.

3. Build new routines to achieve your goals
In modern competitive sports, pre-performance routines have become a standard tool for successful athletes. Every action before the task is designed to get the athlete into a comfort zone in which they can focus on the actions they need to perform successfully. As a result, their confidence rises and any distraction or doubt sinks away while they proceed with dominating performances.
There are countless legendary stories of triumph that inspire us. However, you have to go through some challenges first before reaching your goal. It is important to get treatment for sports related issues sooner than later. So, if you are an athlete who wants to get the best out of your game, get in touch with us today.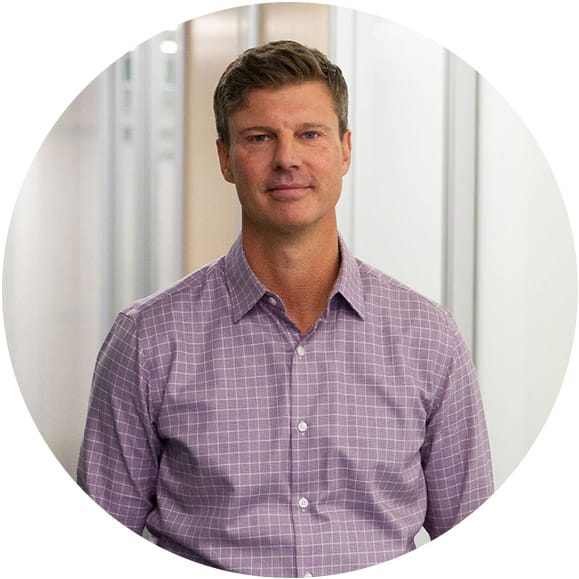 Frequently Asked Questions About Sport Performance Psychology
Sport performance psychology is also sometimes termed sport and exercise psychology. These terms are often used interchangeably to imply that the practitioner's expertise is in the psychological skills that can be applied to sports participation. This field deals with  factors that influence athletes' performance, including emotions, psychological attributes, personality traits, thoughts, social skills, health behaviors, nutrition, physical skills and techniques. It also deals with how these factors relate to the fulfillment of their athletic potential. Sport psychologists are trained to provide counselling on issues related to athletic performance (e.g., confidence or motivation; peak performance; sports fixations; dealing with pressure; maintaining good sportsmanship; playing through injury; and recovering from an illness/injury)
Sport psychology can help athletes to enhance their performance by improving self-awareness, focus and concentration. Sport psychologists can also assist athletes in overcoming obstacles by helping them adapt to stress or anxiety, deal with the pressures of competition, overcome fears, manage emotions, maintain motivation and build confidence. Athletes are often faced with very similar challenges in relation to the sport they compete in. Sport psychology may be able to help athletes prepare for a big race or match, do well when they are injured, find alternative ways of reaching their goals when something is not working for them and bounce back from adversity.
Sport Psychology is a branch of psychology that mainly focuses on the mindsets and thoughts of athletes as they perform their sport or activity. This is different from ordinary psychology as it looks at the mind as a tool that can be trained and molded. It is a vital aspect of sport as an athlete needs to have a certain mental mindset in order to have good performance.
Book Your Appointment Online
We are currently accepting new clients however being a good fit is everything in a therapeutic alliance. When you're ready, please contact us for a free 30-minute phone consultation to see if we match your needs and goals.